Proudly serving the Wabash Valley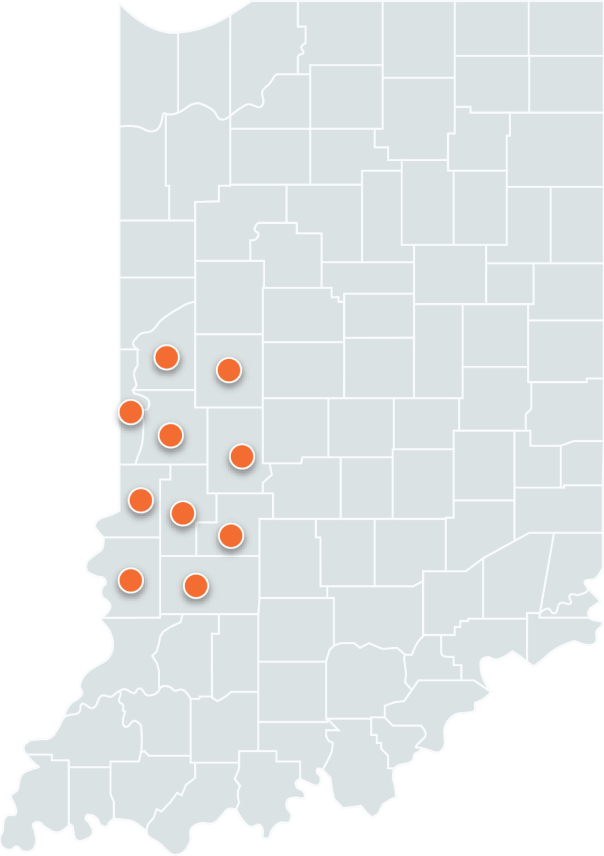 Guarantee Fence Company is the area's go-to source for all types of fencing installations – from wood fencing to security fence installation to commercial fencing. We are Hoosiers through and through, and are proud citizens of Terre Haute and the Wabash Valley! Our installers can provide services to homes or businesses in the following areas:
from Wood Fencing to Commerical Installations
Guarantee Has you covered
The Guarantee Tradition started in 1919 with a commitment to always provide customers with top-rated products and services as well as extraordinary customer service. At Guarantee Fence Company, we are proud to say that we still live by this commitment a century later!
Our installers are licensed and insured, ensuring that your investment and your property will be well-protected. We listen to your needs to find a fencing solution that addresses your requirements and stays within your established budget. We provide a wide variety of services to our commercial and residential customers, including:
Let's Talk About Your Project Today
Learn more about our fence installation services today. When you work with Guarantee Fence Company, you are guaranteed to get your fence installed correctly and within your designated time frame and budget.
Schedule a free consultation by calling us at
(812) 234-2605 or fill out our form.
Quality work, every time.
See what our customers have to say
We love our new privacy fence!! Jimmy came out to measure and give us prices in early April ...
Great job by everyone that works there. We called to ask about installing a privacy fence and Don was out within a couple days to give us an estimate...
Mike Byrd and his crew did an outstanding job with the vinyl fence I ordered with them. He was professional and courteous as were the people who worked for him. I would highly recommend him for your next fence needs
Jimmy is very professional and our fence looks amazing!!! The men that installed our fence were very accommodating and professional. We HIGHLY recommend them.
Fence looks great! Jimmy and team listened to our wants, worked around some major flagging obstacles, reworked some gradual decline angles and made it happen. Responsive, courteous, and made sure we were happy.
I was very impressed with the shadow box fence that Guarantee Fence Company put up for me. They had to work in tight quarters and around underground utilities. They also got it all done in 3 days like they originally promised. The fence looks awesome and I would recommend their services to anybody looking for a nice fence.