Privacy fences are a simple privacy solution for homeowners looking to better conceal their yard from neighbours and the extra nosy passerby. Though it's an add-on recommended for home improvement, few are aware of the difference between it and a regular fence.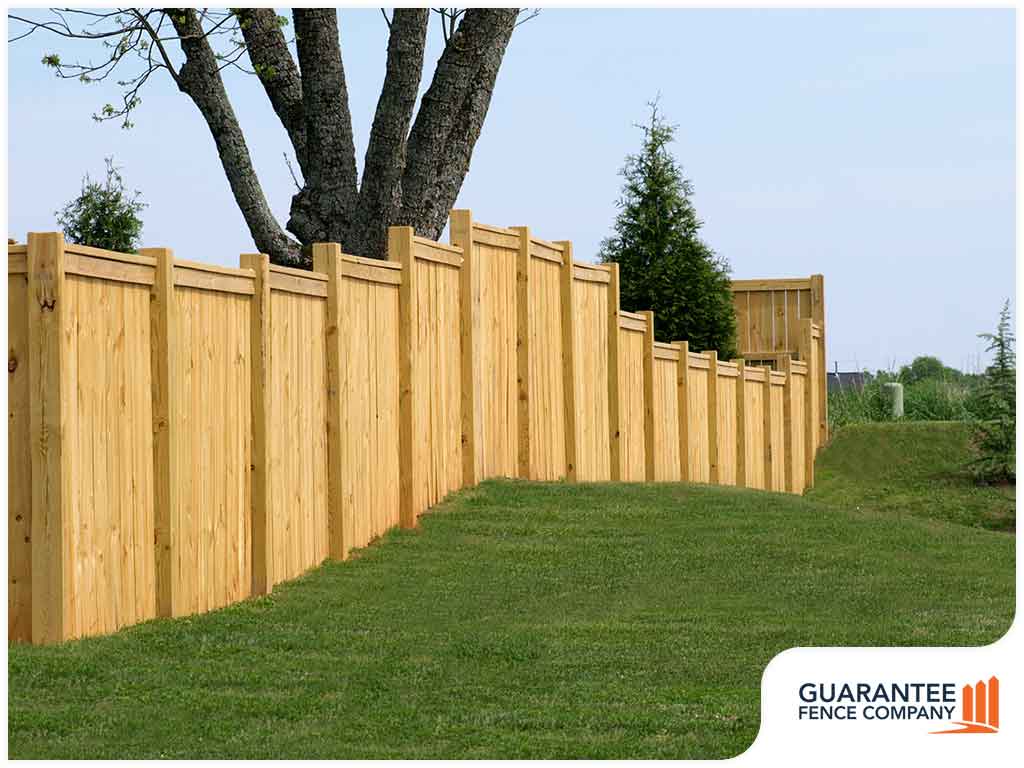 Guarantee Fence Company, your remote fence installation expert, shares everything you need to know about privacy fences.
Regular vs Privacy Fences
To the untrained eye, a regular fence and a privacy fence are essentially the same thing. Technically, they are, but privacy fences are typically four to six feet tall to properly conceal the yard. Additionally, these fences have solid infill so that the boards completely conceal what's on the other side.
What Are they Made of?
The material used in privacy fences vary, but the most popular are wood and vinyl; the latter, rising in popularity in recent years. The kind of material often determines the spacing of the fence, with wooden privacy fences requiring some allowance since they naturally expand and contract.
Vinyl, on the other hand, does not experience this, which is why it's now the standard material for regular, privacy, and even farming fence installation. Another advantage of this composite material is that it can come in a wider range of colors beyond wood and earthy tones.
Professional Installation
Setting up your new privacy fence may seem like a rather straightforward task, but it's better to work with an experienced installer so that you can get the most out of your new privacy feature. At Guarantee Fence Company, we'll help you pick the best fencing material for your home and our team of experienced installers will make sure your new privacy fence is properly installed.
Get in touch with us at (8122) 234-2605 to learn more about our fence services. You can also fill out our contact form for a consultation. We are remote fence installation experts serving homeowners throughout Terre Haute.