When choosing the proper fence type for your home, it's important to pick the one that you and your neighbors will like. After all, residential fencing can, quite literally, divide a neighborhood. To narrow down your choices, home fence installation experts at Guarantee Fence Company have prepared a rundown of the most common residential fence types.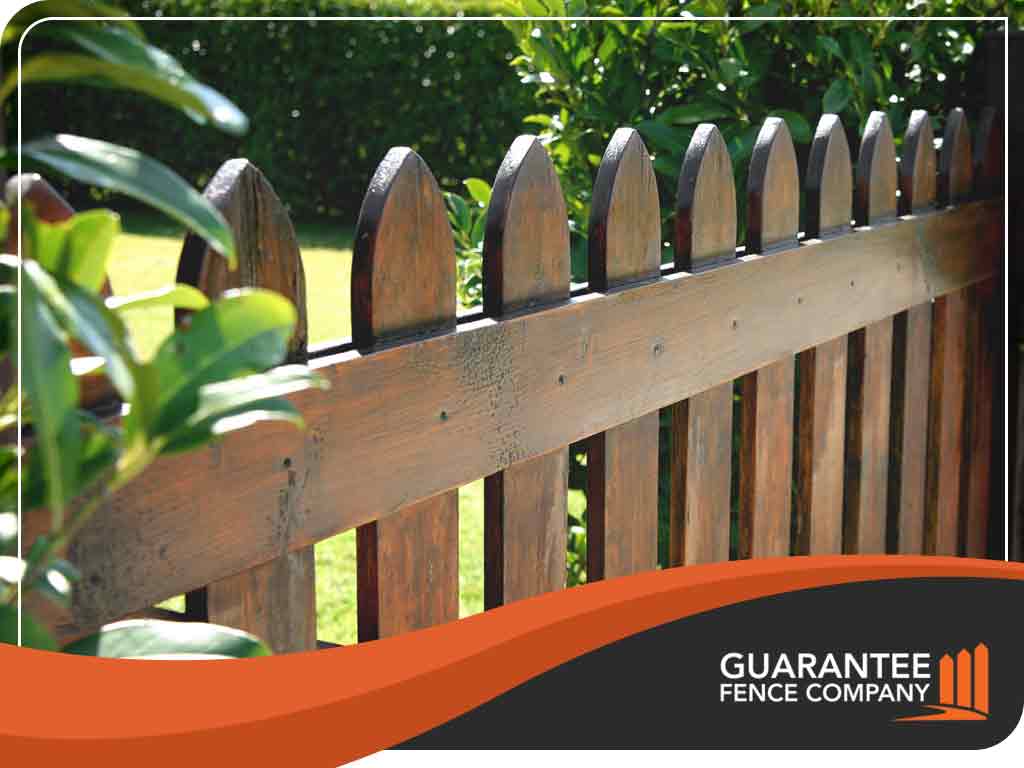 Wooden Fencing
As quintessential as white picket fences may be, you have more options in terms of material for your wooden fence. Cedar and redwood are both prime candidates as both are lightweight, impervious to insect infestations and rot resistant. Cedar and redwood fences can be installed without stains or paints. On the other hand, rot-resistant treated softwoods like pine need to be painted or stained to preserve appearance.
Metal Fencing
Metal is a good fencing option, especially for security fence installation purposes. As far as security goes, you can't go wrong with an iron rail fence in terms of both curb appeal and functionality. Intricately patterned wrought iron fences work best for homes with Victorian architectural style while metal fences with simple, linear designs are most suitable for contemporary homes. Chain link fences are also an option for budget-conscious homeowners.
Vinyl Fencing
Vinyl has come a long way from merely attempting to imitate the appearance of wood to being a popular fencing type in its own right. Recent developments in the manufacturing process and material composition of vinyl fences have resulted in a wider variety of color and texture selection. Today, homeowners can choose vinyl fences in picket or plank variants.
Note that fence height regulations can differ for each city. It's also best to consult local authorities regarding the residential zoning laws for fences.
Turn to Guarantee Fence Company for reliable residential and commercial fencing services. Call us today at (812) 234-2605, or fill out this form to get a free quote.